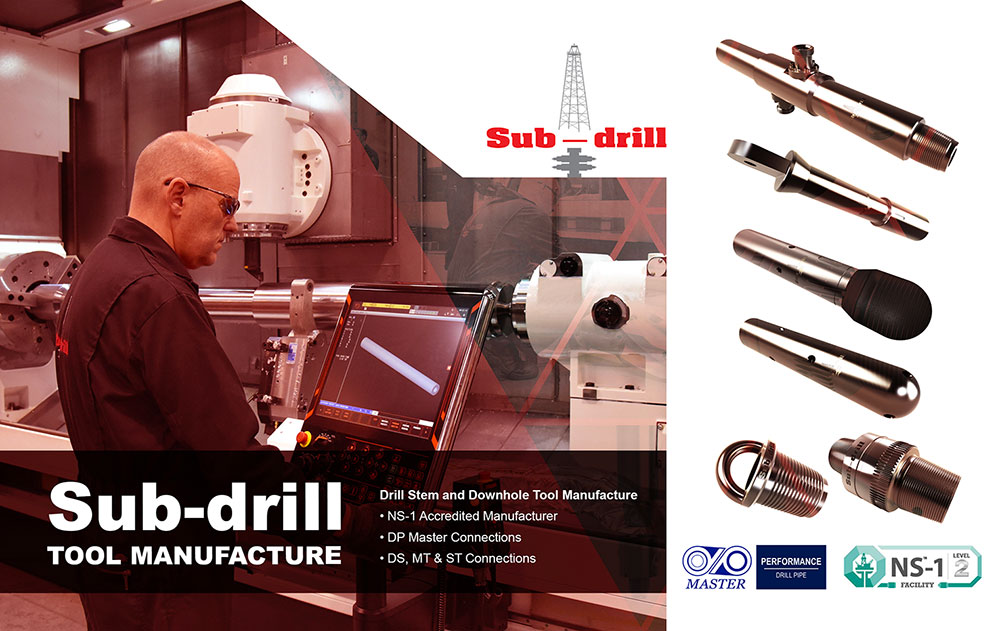 Sub-drill: drill stem and downhole tool manufacture with DP Master connections
---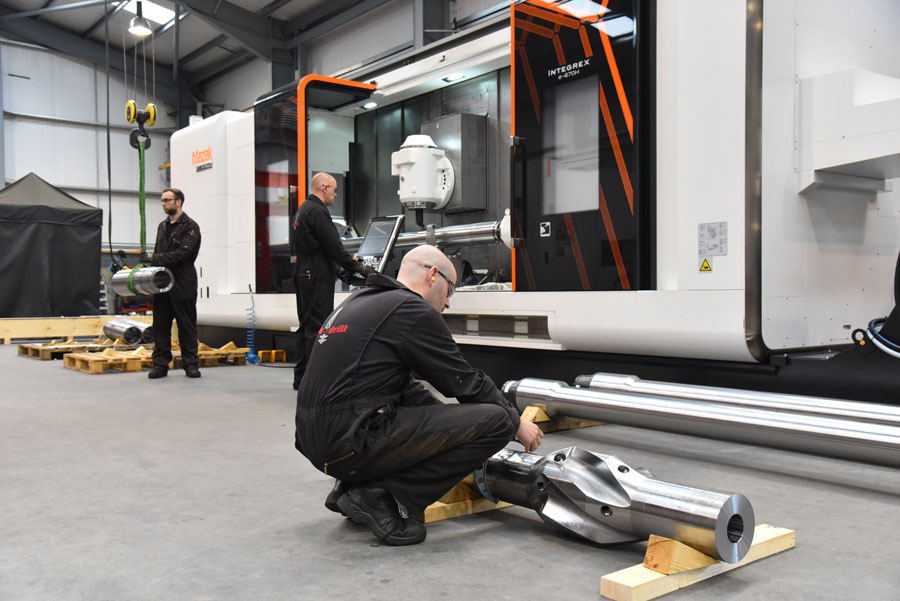 Sub-drill is a proven, certified and authorised licensee, enabling the machining of DP Master MT, ST and DS connections onto our full range of drilling and subsea tools, as well as onto client/third party drilling tools.
Tool Manufacture with DP Master Threads
Sub-drill manufactures a full range of drill stem substitute products, both generic and of our design, and we offer a full design and manufacturing service for the bespoke manufacture of tools to meet individual customer requirements. We offer all of these products with a complete range of both API and proprietary connection, including DP Master.
DP Master Thread Cutting 
Under our license, Sub-drill cuts DP Master threads on accessory equipment as well as our bespoke products and are also licensed to repair connections on accessory equipment for the DP Master range.
NS-1 Accreditation / Approved Manufacturer
Sub-drill is accredited manufacture of drill stem substitutes and top drive saver subs.
Mark Paton (Managing Director) commented ... "NS-1 approval for the manufacture of top drive saver subs is an important step forward in enforcing our commitment to providing our clients with drilling tools and equipment manufactured to the very highest standards."
Types of Double-Shouldered Connections
DP Master offers two types of double-shouldered connections. The DPM-DS (Double Shoulder) connection is a generic API double shoulder connection which is widely used throughout the oil and gas industry in extended reach drilling. The DPM-MT (Master Torque) connection is an enhanced DS connection with additional 25% torsional strength, allowing clients to drill the most challenging wells.
Jim Inglis (Commercial Director) commented ... "Aligning ourselves with a reputable global manufacturer has allowed Sub-drill to add value and versatility to its manufacturing capability."
For more information about our in-house manufacture of DP Master drill stem and downhole tools, please contact sales@subdrill.co.uk
---