Side Entry Subs, Pump in Subs, Float Subs, Bit Subs, X-Overs, Circulating Subs, Pup Joints & Specialist Tools.
All Equipment Inspected, Repaired and Re-Certified by Sub-drill is carried out in conformance with the latest industry standards.
We pride ourselves on our ability to react quickly to Customer requirements, providing the highest level of service.
• We provide an Inspect, Repair and and Re-Certification Service.
• Specialist Equipment Service.
• Fast Efficient Service.
• Tools can be inspected to NS-2 / DS-1 / API7-1 or to the customer's specification.
• In House Phosphate Coating Facility..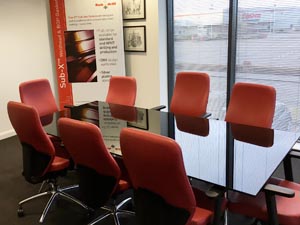 Sub-Drill run a 'lunch & learn' for companies that are looking to find out more about specific products and services. Please click here to make your enquiry.