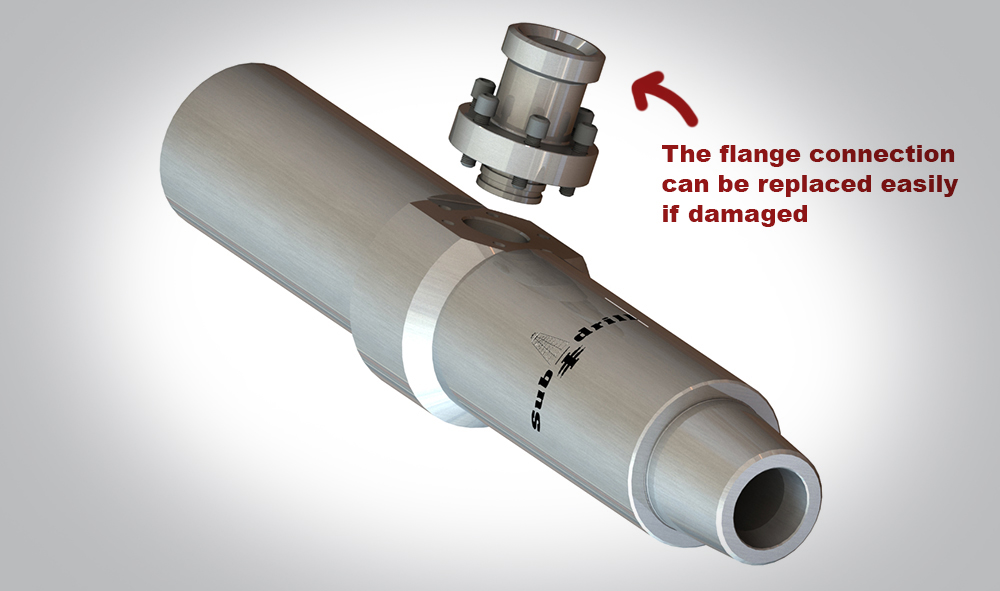 Flanged Side Entry Sub: showing replaceable flange assembly.
---
Some offshore operators specify that integral side entry subs must be manufactured from one piece of steel for critical wells . . .
WHY? considering there are (4) well known inherent disadvantages:
(1) Very high material and machining cost to manufacture
(2) Side entry connection damage may require the whole sub to be written-off
(3) The integral one-piece design can result in raw material hardness/strength variation in critical areas
(4) Being able to remove the side outlet allows a thorough examination to be carried out during maintenance, which is not possible with an integral design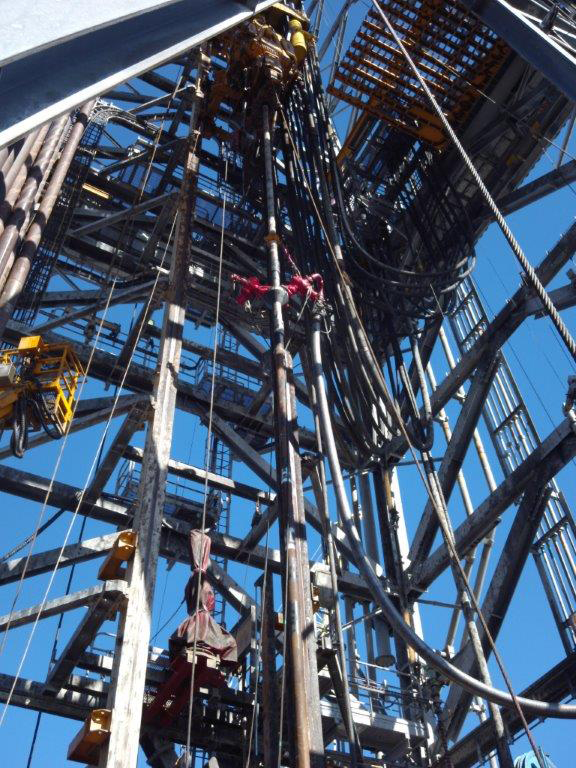 Sub-Drill's Dual Angled Flanged Side Entry Sub (DAFSES) shown in the drill string. Thanks to IOT Group in Australia for permission to use this picture of our DAFSES in operation.
Sub-drill's

Flanged Side Entry Sub is the best solution on the market
Sub-Drill have recorded a substantial uptake on its 'replaceable flange side entry sub' by rig operators worldwide.
Mark Paton (Operations Director) commented ... "it takes time to integrate a new product into the market place, it takes time to gain trust and it also takes time to develop consumer confidence on a global scale, however Sub-Drill are making progress. Not only does our product reduce cost and increase efficiency for the rig operator, it offers a flexible and more practical solution in a challenging marketplace.
The flanged side entry connection can be replaced easily if damaged. Some advantages include;
• Reduced initial purchase cost compared to integral designs
• Compact flange design
• Large ID versions available
• Tensile loading charts available for all sizes
• Finite Analysis carried out to ensure reliability and good service life
• Double Side Entry Sub version available (also known as a Double Dutch Sub)
---
DNV and ABS design verification has been completed on the flange design


---