Sub-Drill are delighted to be awarded their NS-1 Facility Reapproval Certification from Fearnley International Group Ltd at Offshore Europe 2017.
Mark Paton (Operations Manager / Sub-drill) commented ... "Reapproval for Sub-drill, and the addition of NS-1 approval for the manufacture of Top Drive Saver Subs, is an important step forward in enforcing our commitment to providing our clients with drilling tools and equipment manufactured to the highest standards.
The award comes at a time when Sub-drill have made significant investment in new state-of-the-art manufacturing technology, skilled operators and operational support personnel.
Sub-drill are focused on the design and manufacture of subsea, rig floor and drill stem equipment to the highest quality standards. This area of expertise and focus prevents drilling equipment failure, and helps Sub-drill retain its 25 years of proven product reliability in the field".
This accreditation enforces Sub-Drill's commitment to providing its clients with drilling tools and equipment manufactured to the highest standards.
Kevin Fearnley Jr and Paul Youdan of Fearnley International Group Ltd presented the award at SPE Offshore Europe 2017. Receiving the award on behalf of Sub-drill was Mark Paton and David Mackie.
---
---
25-AUGUST-2017 / Sub-drill has recently been audited and reapproved for our Level 2 NS-1™ Facility Accreditation through Fearnley International Group Ltd, a global company focused on the provision of equipment manufacturing and inspection standards to prevent drilling equipment failure in the field.
Fearnley International Group provide specialised services to the Oil and Gas Industry aimed at reducing "Non-Productive Time" using their own NS-1™ and NS-2™ Standards that have been produced and developed by knowledgeable and experienced industry professionals.
Sub-drill are delighted to receive accreditation to Level 2 of Fearnley Procter's NS-1™ Standard, Edition 3 Quality and Inspection Requirements for New and Refurbished Drilling and Well Completion Equipment for Rotary Drill Stem Substitutes and Top Drive Saver Subs. The accreditation confirms our commitment to total quality in all areas of our business.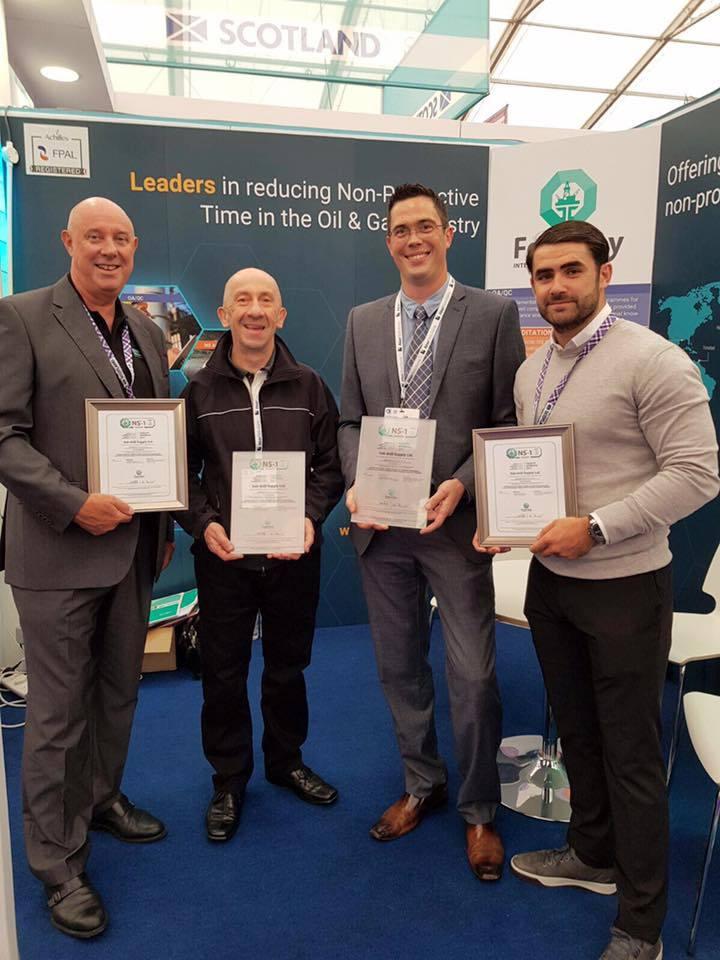 Left to right: Paul Youdan, David Mackie, Mark Paton and Kevin Fearnley Jr.
---
SCOPE: Drill Stem Substitutes / Certification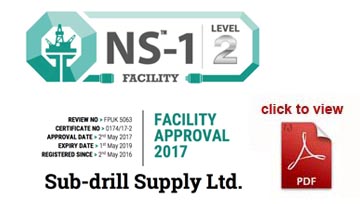 ---
SCOPE: Top Drive Saver Subs / Certification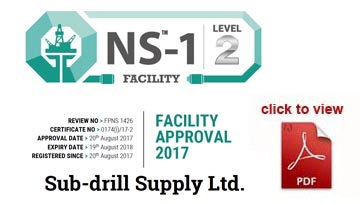 ---